Innovation in production
today19 January 2018 arrow_forwardInnovation
Any questions?
Contact:
Klaas Werkhoven
The recent arrival of a new Multidrum coating system opens up new production options for Marine Harvest Sterk.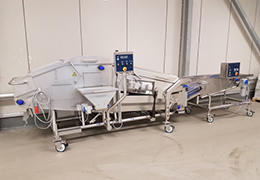 We are constantly looking for opportunities to further optimize and innovate our production processes. One of the most recent developments in this field is the purchase of a new Multidrum coating system (picture on the left).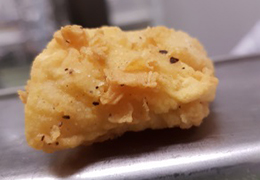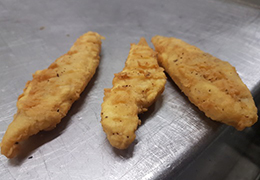 This new equipment enables us to develop and produce new products with a 'home-style' coating. This gives these products a new and different look & feel: The light flour coating results in a pleasant bite without a fatty mouthfeel.
This type of coating is comparable to the 'Southern fried' coatings which are popular in the chicken industry.
Next to the development of new products which can be produced with the Multidrum, we will also investigate and test if we can even further improve some of our current products by using this new technology.