Mowi ranked most sustainable protein producer
today26 September 2019 arrow_forwardAwards, Mowi Group, Sustainability
On September 4, the 2019 Coller FAIRR Protein Producer Index has been released, which analyses the 60 largest listed producers of animal proteins (meat, dairy and aquaculture) for human consumption globally by combining nine environmental, social and governance (ESG) risk factors with the UN's Sustainable Development Goals (SDGs).
The Index is the world's only benchmark dedicated to profiling animal protein producers. It shows critical gaps and areas of best practice in the sector.
The nine risk and opportunity factors assessed by the Index include: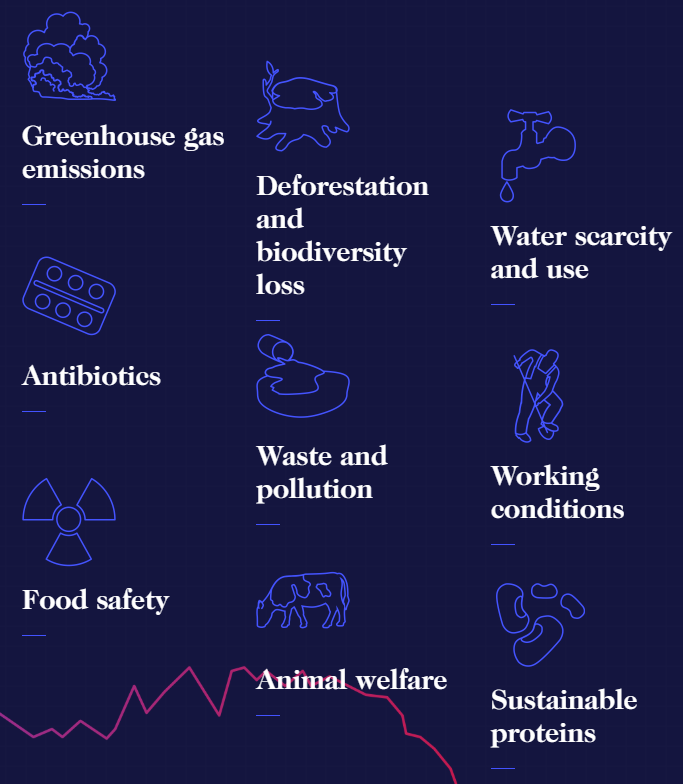 Food safety
Waste and pollution
Working conditions
Water scarcity
Antibiotics
Greenhouse gas emissions
Sustainable proteins
Animal welfare
Deforestation and biodiversity loss
We cooperated closely with the assessors throughout the process. Alf-Helge Aarskog, Mowi's CEO, said: "To be ranked as the best performer on this global index is a fantastic achievement for Mowi and proof that social responsibility and sustainability is embedded in every level of our business and part of our culture. We will continue to strive for continuous improvement and lead the Blue Revolution."

The final company rankings are based on some exceptional realisations:
We were recognised as one of few organisations for our commitment to set a science-based target for greenhouse gas emissions reductions.
Our efforts for animal welfare and certification in Scotland have been recognised as an exceptional realisation.
Our knowledge and experience to prevent sea lice have been highlighted as best practice within the sector.
Catarina Martins, Chief Sustainability Officer for the Mowi Group, added: "This is a great recognition of the work we do at Mowi to reduce our footprint and continue improving the way we operate."